From Beirut
God have mercy on us.


A massive explosion ripped through central Beirut on Tuesday, injuring thousands of people and blowing out windows in buildings across the city.
At least 25 people were killed in the blast and over 2,500 people have been wounded, Health Minister Hamad Hassan told reporters.
Our people in Lebanon have been suffering through a financial crisis and COVID-19.
We are calling the world, our friends, everybody to donate to this relief fund.
The money of this campaing will be used to treat our wounded and help rebuild Beirut.
WHAT CAN YOU DO TO HELP?
We are extending our Emergency Solidarity Fund for the most vulnerable Lebanese who are at risk of falling into extreme poverty. This Emergency Fund will cover 30% of the minimum wage, which amounts to approximately LL202,500 per month, for 3 months/person, reaching a total of LL607,500 per person.
WHERE WILL YOUR MONEY GO? NO OVERHEAD COSTS


No overhead costs will be charged; 100% of your donation (less any transaction fees) will go to vulnerable Lebanese whose employment has been impacted, helping to support them in withstanding the current economic crisis in Lebanon. Bedayati (Registration #4590), will be working with Tahaddi Lebanon (tahaddilebanon.org/), a locally registered Lebanese NGO since 2008 (Registration #1578), which provides holistic education, health and psychosocial support to families struggling with extreme poverty in an informal settlement in Beirut. Bedayati will interview all candidates to verify that they meet the qualification criteria. Individuals who benefit from this Fund will attend monthly career guidance sessions (three in total), where they will receive advisory support in resume writing and job search techniques in preparation for future training and employment opportunities.
HOW CAN YOU TRACK YOUR DONATION?
Bedayati will take the lead on donor reporting for this initiative. Bedayati will draft a monthly report, providing evidence of all funds allocated and an overview of beneficiaries assisted. To receive this report, please email:
[email protected]
To learn more or for any other questions, please email us on
[email protected]
or drop us a line at +961.3.247479.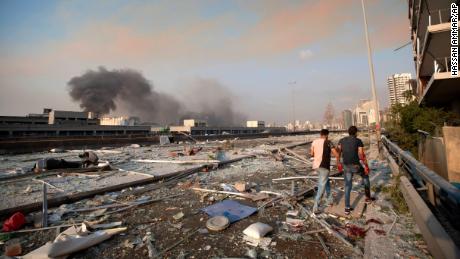 God have mercy on us.